Strengthening mediation practices and procedures in the East and Horn of Africa.
As part of its commitment and continued support to the Intergovernmental Authority on Development (IGAD) on mediation practices in the region, ACCORD participated at the IGAD Pre-Consultative Meeting Towards the Development of the Mediation Protocol that was held in Juba, South Sudan from 04-05 June 2018.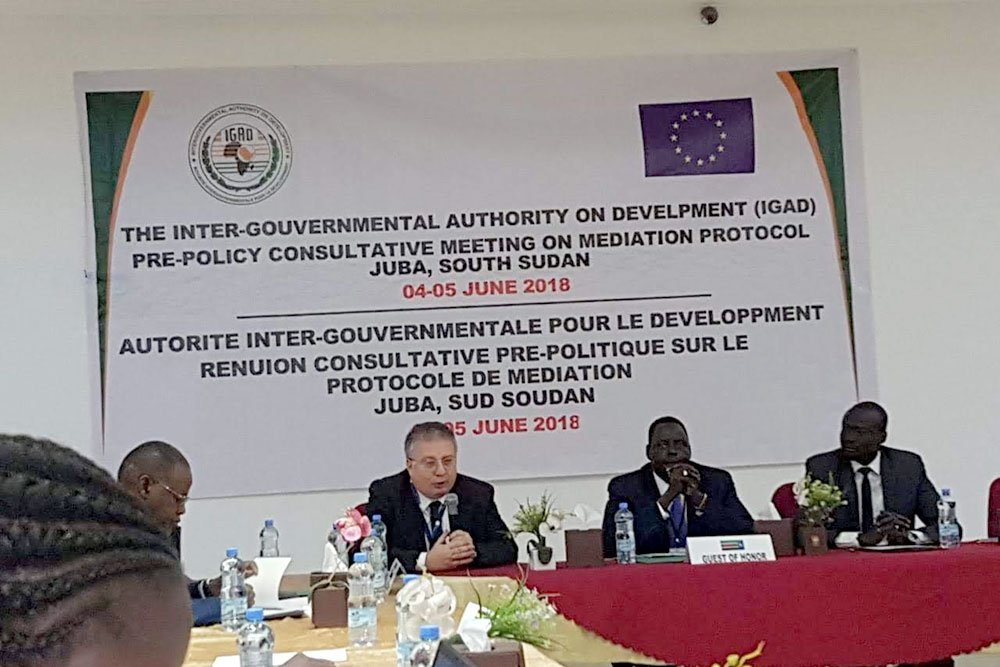 Since its establishment within IGAD, and by the order of the Committee of Ambassadors (COA) in December 2012, the Mediation Support Unit (MSU) has subsequently engaged in building normative capacities for the IGAD region. This includes the development of Strategic Guidelines on Mediation which provides guidelines to mediators on mediation processes. However, IGAD's role on leading the region in mediation processes has since demanded a clear outline or framework on engaging in mediation for the mediators and their mediation teams. In response, the MSU identified the need to establish a Protocol on mediation that will support other normative frameworks. The practice currently in the region is that, IGAD is guided by choices of the Chair of Member States at any given time to intervene in a specific conflict which often may create confusion between national and regional interests, and poses potential risks to the integrity of IGAD processes. As such, the development of a mediation Protocol therefore aims to institutionalise the mediation process.
The meeting highlighted the concern that previous and current mediations are not fully structured and having a Protocol on mediation would strengthen the way mediation is structured and undertaken. The meeting also underscored the role for the IGAD Secretariat during a mediation that is being undertaken, particularly their assistance in terms of strategic planning.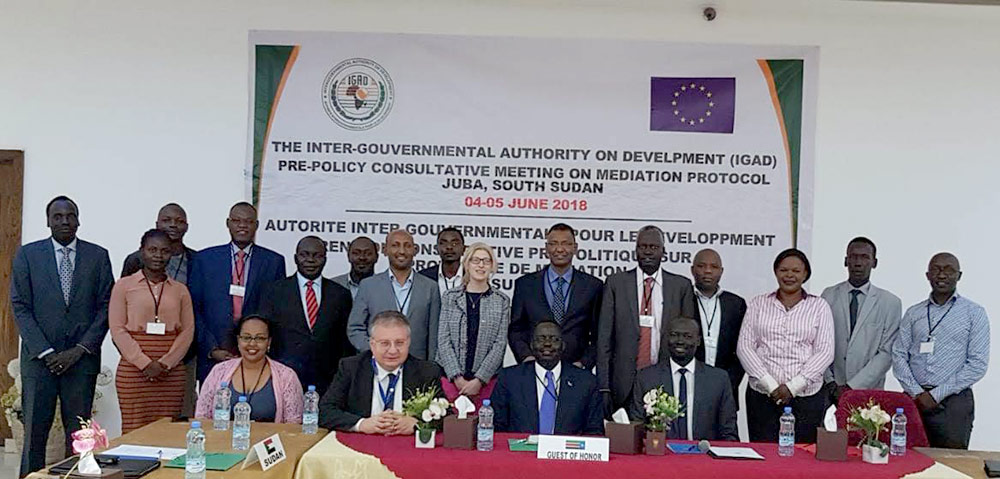 ACCORD provided technical substantive support in the meeting. A key output of the meeting was an outcome statement with the summary of the discussions and recommendations. The participants at the meeting further recommended that a Draft Protocol be prepared for consideration by Member States.
As part of ACCORD's strategic vision to support the regional economic communities and regional mechanisms in Africa, ACCORD remains committed to supporting IGAD in working towards enhancing mediation capacities in the region.